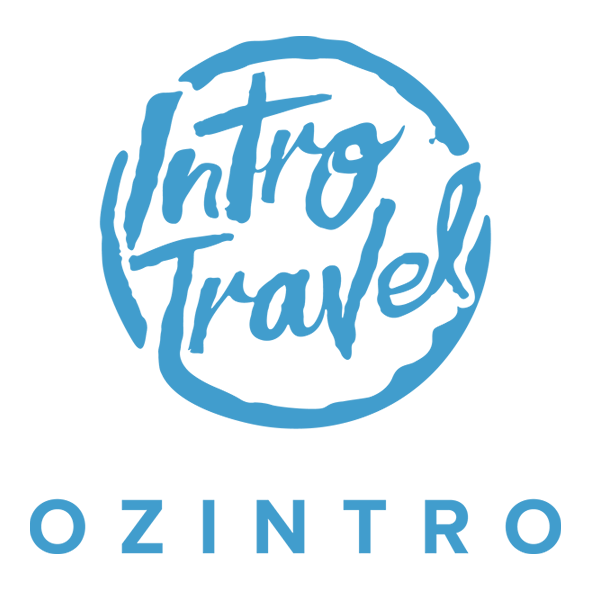 AN AMAZING EXPERIENCE BACKPACKING IN AUSTRALIA
We've included an awesome week of activities, an airport pickup, accommodation plus everything you'll need to live, work and travel in Australia.

INSTANT GROUP OF FRIENDS
You'll spend your first week in Australia as part of a group, so it's a great way to meet people and make friends to go backpacking around Australia with! Plus you'll have an awesome Group Leader with you throughout your week.
BEST WEEK OF YOUR LIFE!
Your first week backpacking in Australia will be one you'll never forget! Check out the itinerary page to see all the amazing experiences you'll have during your OzIntro week.

EVERYTHING SORTED
We'll help you with everything you need to do before you go to Oz. We can apply for your visa, open you an Aussie Bank Account and will be there to answer all your questions. Then once you're in Oz we'll get you a Tax File Number, Medicare card and Aussie SIM card. Plus you'll get free Mail Holding, unlimited free Internet and lots more!
PERSONAL AIRPORT PICKUP
When you land in Sydney after your long flight we'll be at the airport to meet you and take you to the hostel.
7 NIGHTS ACCOMMODATION
Your first 7 night's accommodation in Australia is sorted! You'll spend your first week in the centre of the city at one of Sydney's best hostels.

HELP FINDING WORK
If you're planning on working in Australia we'll give you everything you need to make finding a job easy. Including 12 months membership to our Oz Jobs network and unlimited help and support with finding work.
HELP WITH ONWARD TRAVEL
Australia is an incredible country with so many amazing things to see and do!
We'll help you plan and sort your onward travel after OzIntro so you'll have the most amazing time backpacking around Australia!
AMAZING EXPERIENCES
• City Orientation
• Jet Boating on Sydney Harbour
• Learn to Surf Day Trip
• Blue Mountains Day Trip
• Bondi Beach, BBQ & Snorkelling
• Trip to Sydney Aquarium
• Pub Crawl with Free Drinks
• Farewell Dinner up Sydney Tower
ESSENTIAL STUFF
• An Australian Bank Account
• Tax File Number & Medicare Card
• 12 Months OzIntro Job Network
• Unlimited Help to Find Work in Oz
• An Aussie Sim Card
• Unlimited Free Internet Access
• Free Mail Holding
• 24/7 Help & Support in Oz
• Onward Travel Help & Discounts
EVERYTHING SORTED
• Unlimited Help Before You Go
• Awesome OzIntro Group Leader
• 7 Nights Dorm Accommodation
• Personal Airport Pickup & Transfer
• Transportation to all Activities
• 3 Lunches & 1 Dinner
• Lots of Free Drinks


Processing - Please do not refresh or try to go to another page